Immersive Modular Patient Care Team Trainer™
Vcom3D's medical simulation architecture supports a range of training applications, from modular manikins, to virtual instruction, simulated patients, and part-task trainers. See our latest video below!
IMPACTT™ Military Patients
IMPACTT™ Commercial Patients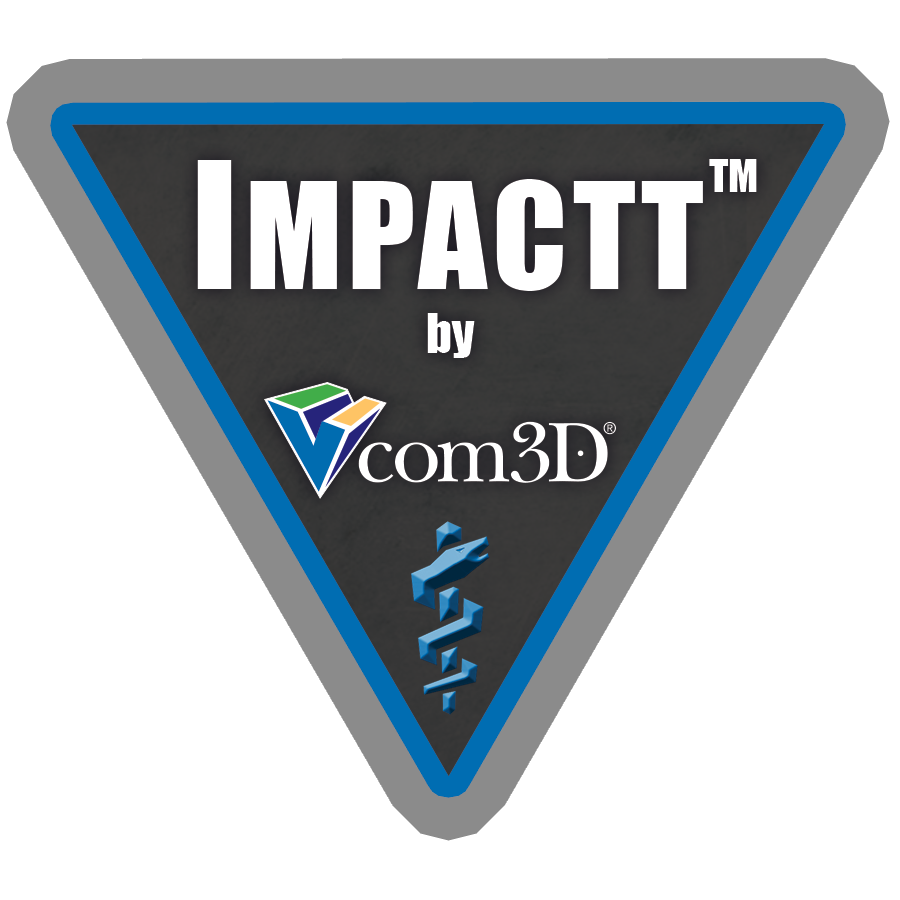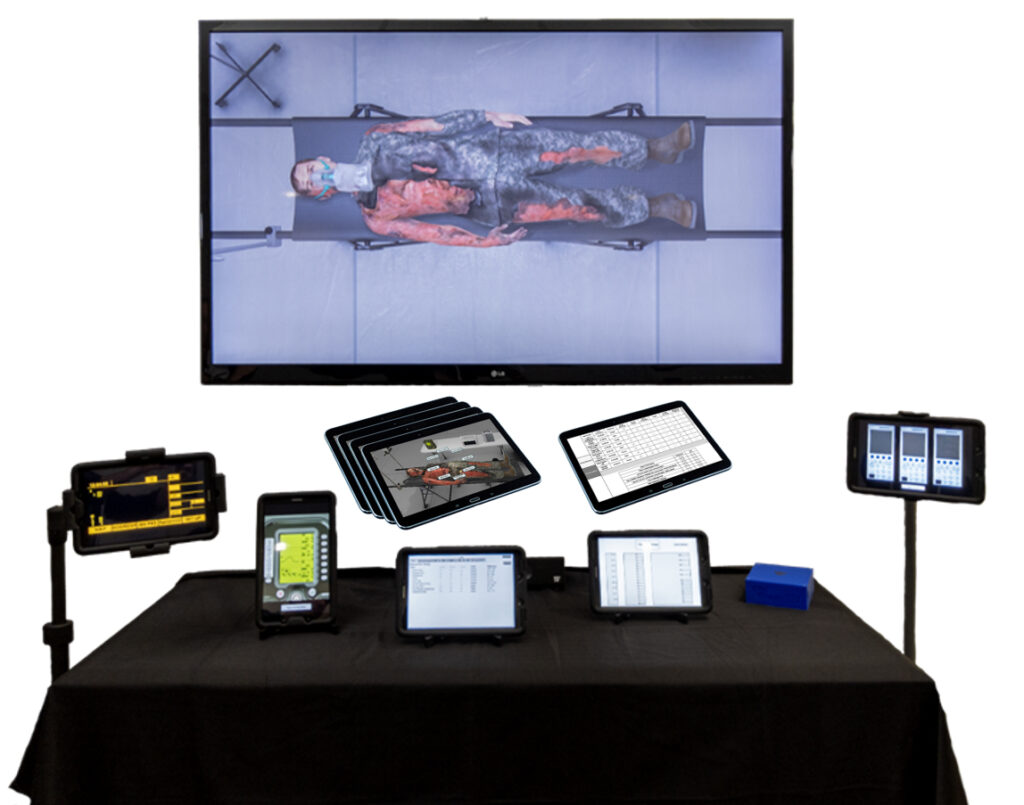 IMPACTT™ System
IMPACTT is Vcom3D's new platform and product line of multi-player, multi-modal medical training systems. IMPACTT delivers high-fidelity, virtual simulations for medical teams performing in environments ranging from Point of Injury to Air Evacuation and Hospital Care. Using IMPACTT's Virtual Patient and Virtual Equipment, teams are trained and assessed in critical decision making, communication, and team dynamics. IMPACTT training uses low-cost, primarily COTS equipment and can be delivered at the point of demand. IMPACTT includes its own wireless access point so that all learner modules can be networked together, without adding requirements to the training facility infrastructure. Twelve or more wired or wireless modules are easily accommodated, and all can operate from rechargeable batteries. IMPACTT complies with all Advanced Modular Manikin (AMM) data interoperability standards. This enables it to integrate seamlessly with Vcom3D and 3rd party manikins, part task trainers, and augmented reality / virtual reality (AR/VR) systems that conform to, or have been adapted to, the AMM data standards.
The IMPACTT™ Team Trainer is a system of systems that wirelessly integrates Vcom3D's implementation of the Advanced Modular Manikin (AMM) open-source standard with various configurations of Vcom3D and third-party medical simulation and training modules. These modules can be configured to simulate multiple echelons of care. Team performance impacts patient's condition during real-time scenarios. Individual and Team Performance is captured in both team assessments and patient outcomes. IMPACTT leverages the platform and distributed medical simulation modules described below.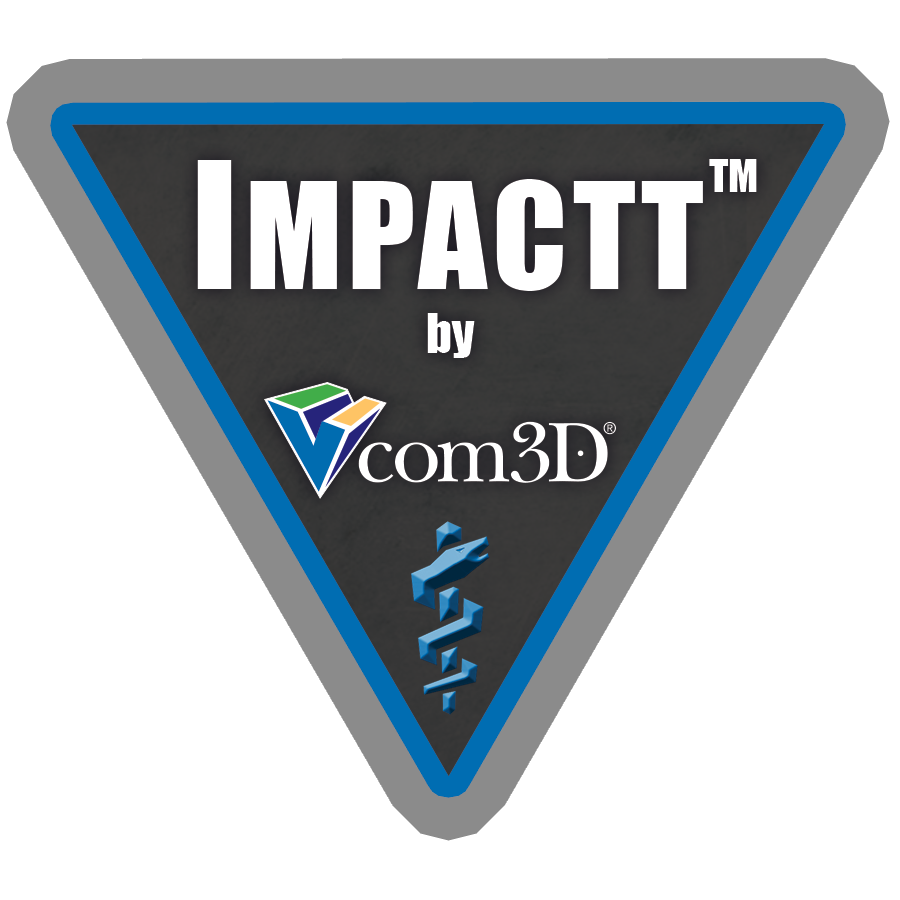 Learner & Instructor Tablets
For each scenario, a learner assumes a role such as Physician, Nurse, Technician, or Respiratory Tech. The learner tablets enable each provider to perform interventions that are displayed on both the learner tablets and the virtual patient shared view.
Instructor Tablet includes tabs for Scenario Control and Learner Assessment. The module automatically records and displays each learner action while treating the patient. The instructor may also note the use of team communication and appropriateness of the actions.
Virtual Equipment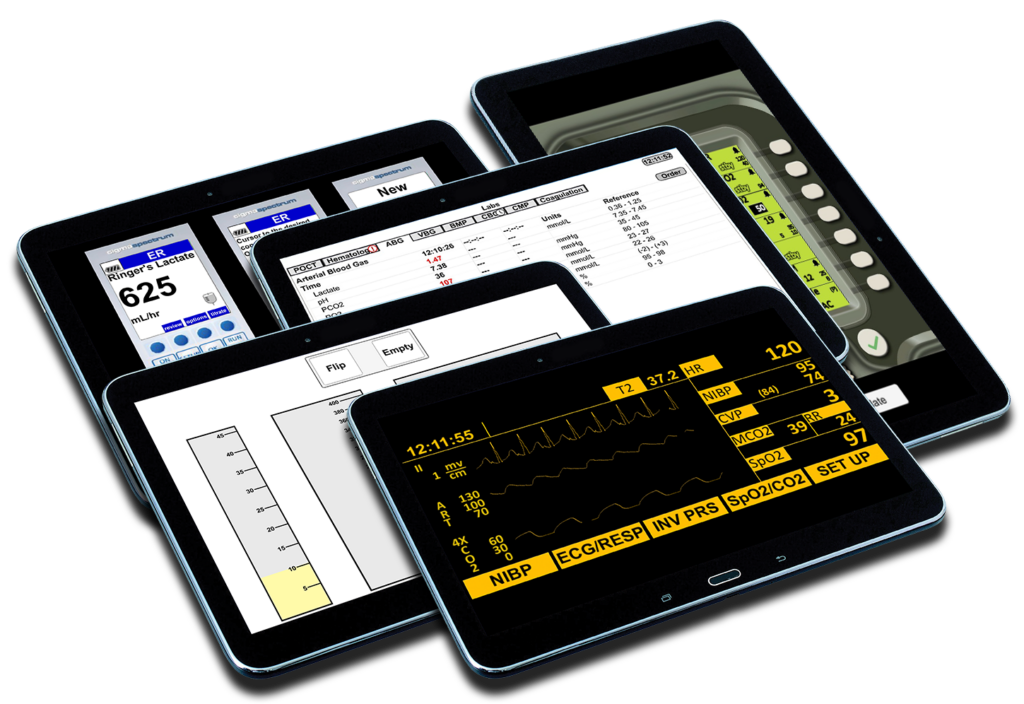 Learners interact with virtual medical equipment, including a ventilator, patient monitor, triple IV pump, urine gauge, and lab reports. Each item of equipment is simulated on a standard touch screen tablet and includes a graphical user interface that functions like the actual medical device.
Compact Core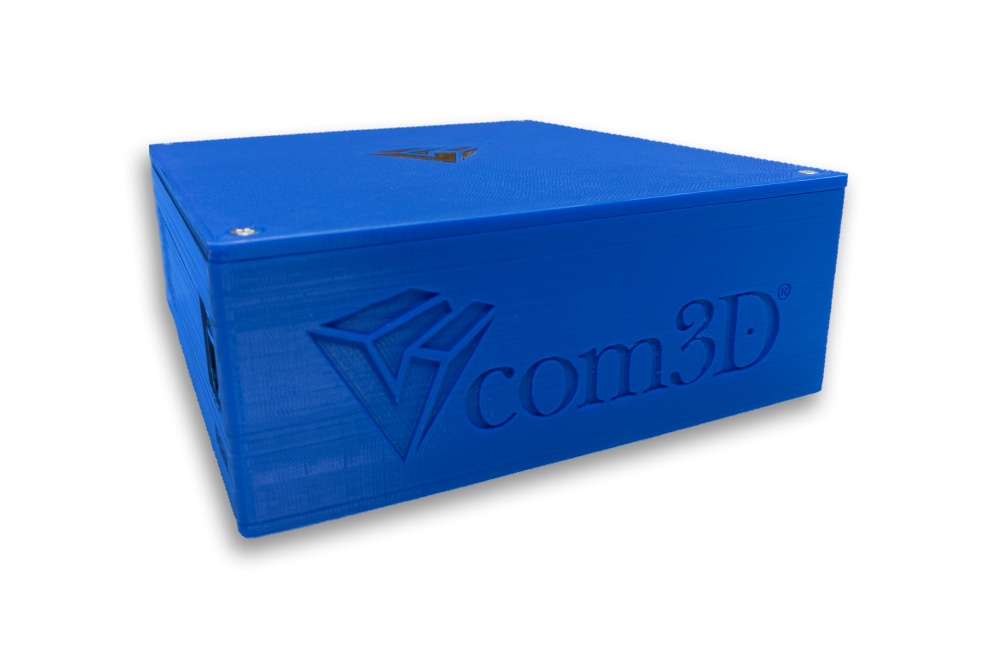 Vcom3D Compact Core includes computer hardware, a wireless router, power sourcing equipment (PSE), and embedded AMM core software. The pre-loaded software includes the simulation engine, module manager, and BioGears® physiology engine.
Want to learn more about our products and solutions?
Contact Us